50KG Barrier Washer Extractor(W50S、W50E Series)

◆Adopt advanced touch-type control system .Chinese or English language display. Manual and automatic programs can be chosen by will.
◆Adopt the international advanced suspension structure which with strong spring and hydraulic pressure to absorb the shock.
◆Heavy-duty hanging system .Drain at back place ,soft mounted installation
◆Automatic-correction device in the door .Auto-correction is controlled by the proximity switch so that the door can be positioned accurately at loading or unloading.
◆Barrier washer is separated into a dirty area and a clean area. Clothes can be loaded from the dirty area and unloaded from the clean area. This can meet the high healthy requirement for hospital.
◆Advanced inverter to control the speed .Has advantage of energy saving and stable running.
◆High quality #304 stainless steel material is for anti-rust and long-term service.
◆Big door for loading and unloading the material .Manual detergent supply or automatic dosing supply can be ordered to produce.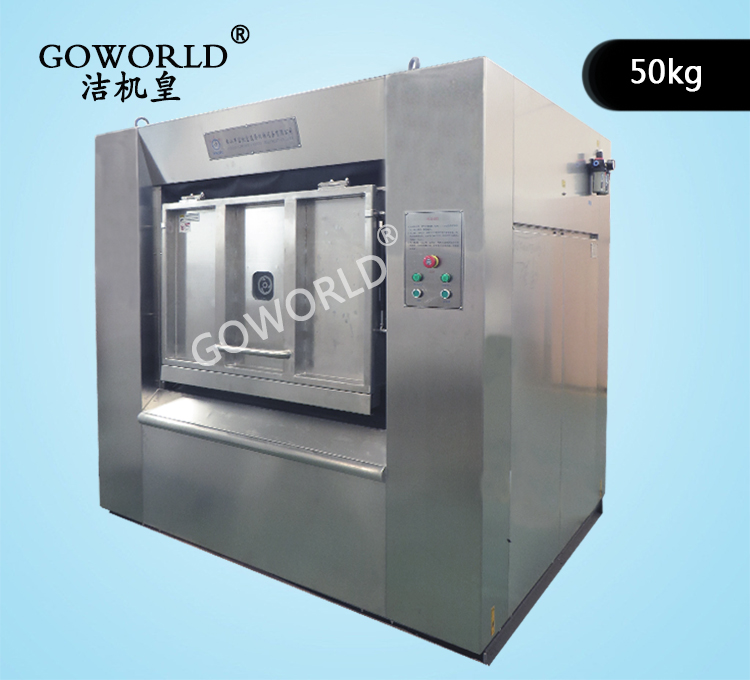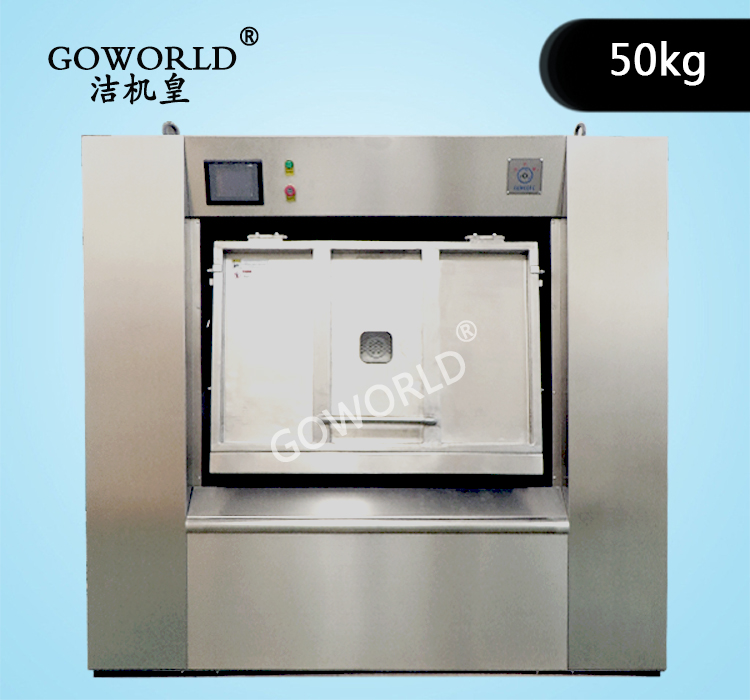 W50S、W50E Barrier Washer Extractor:

Model




W050S

W050E

Capacity

kg

50

50

Drum size(Φ×L)

mm

Φ900x860

Φ900x860

Washing speed

r/min

36

36

Extracting speed

r/min

750

750

Motor power/ Heat power

kw

7.5

7.5/36

Cycle

Electricity Consumption

kw/h

1.1

1.1/12

Water Consumption

m3

0.6

0.6

Steam Consumption

kg

40

/

Weight

Kg

1900

1900

External Size

Length

mm

1920

1920

Width

mm

1400

1400

Height

mm

1850

1850